What is it?
The Calendar feature allows you to create a digital workplace calendar that displays events from multiple sources. You can have a calendar for your whole company or for a specific team or project to help you set events and maintain deadlines.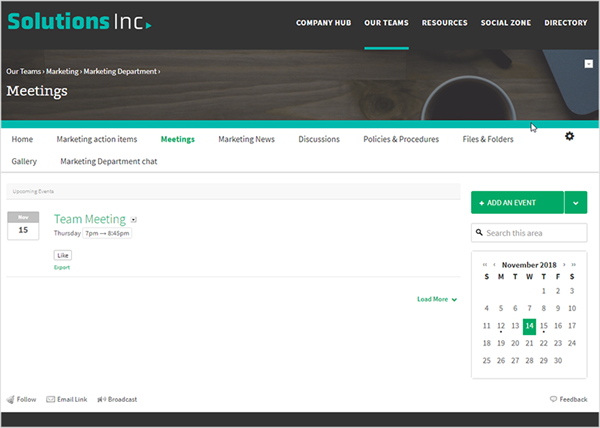 Use Cases
Absence requests
Use the Calendar Channel to allow members to request absences (e.g., vacation, sick/emergency leave, working from home, etc.), and have them approved/denied by a Moderator. This helps provide visibility to the team around who is in or out of the office each day.
Create a calendar Channel Template. The template will contain a form that captures the required information for an out of office request (e.g., absence type, dates, half day, notes, etc.). Add a moderator (e.g., a HR or manager user) by selecting the Action Button, choosing Settings, and completing the Moderator section provided. A link to Add Calendar Item (request ) could be put into a Links widget on a corporate or HR homepage.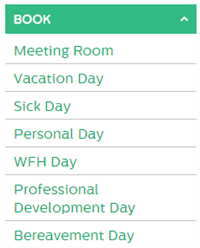 Features and functionality
Our platform is simple and intuitive but that doesn't mean its capabilities are limited. There are a number of ways you can configure our platform to do exactly what you want. Below is a list of all additional features found within this particular feature or function.
Title - Please give this channel a name that describes the types of calendar events that will be housed within.
Location - This feature allows you to choose where the calendar will reside in your workplace.
Hide from navigation - When this feature is selected, no one will be able to see this channel. However, you can still access the channel through the Site Manager or by its URL.
The following options have their own dedicated support documents. Please follow the links for more information:
How to create a Calendar Channel
To include a calendar in your workplace, you will need to create a Calendar channel to house all your calendar events. Remember, you can add as many calendar channels as you need to keep your events organized and targeted at specific audiences.
Step 1: Open the Control Panel
Select the gear-like icon in the top right corner of your screen.
Step 2: Select, Site Manager
After you select the Control Panel icon, your Control Panel will appear. Select, Site Manager from the list of options.

Step 3: Open the menu provided on the Add button
Select the arrow provided on the right side of the Add button to bring up a menu of options.

Step 4: Select Calendar
From the list provided in the channel menu, select Calendar.

Step 5: Complete the fields and choose from the options presented
Once you select a channel, complete the required fields and select any desired options.
For a description of these fields and options, read the Channel article.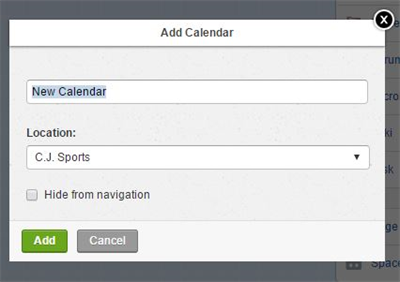 Step 6: Select, Add
Once you complete the fields and select any preferred options, select the Add button at the bottom of the screen.

Step 7: Confirm the new Calendar channel has been added
A new Calendar channel will appear at the bottom of your Site Manager.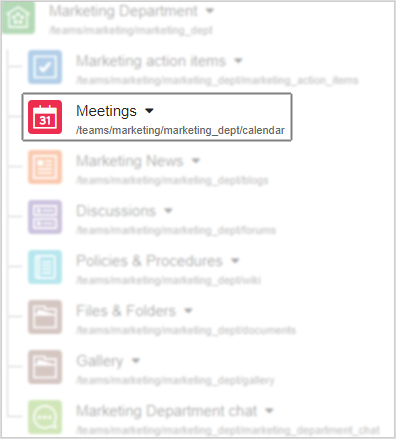 Frequently Asked Questions
When adding an event, is there a way to invite groups of people or do you need to enter each person individually?
At this time, when you are adding an event you can only add individuals, not pre-determined groups of people. Enable RSVP and use Broadcast. A solution for this is to check the Enable RSVP box under the Invitee section and create the event. From there you can broadcast the event to specific groups and those individuals can then RSVP to the event.
The only downside to this solution, is people outside of those groups you broadcast to could see and RSVP to join the event, even if they are not invited. We recommended this solution when you are inviting groups, departments, or specific teams that would need to RSVP. Including a list of participants within the invite would be helpful to track those that should RSVP and those that should not.
If I have both corporate and social events that I want to display in the same calendar, how can I define which one is which?
If you are displaying multiple channels in one Calendar widget be sure to add a Channel Color to each channel and include a Channel widget in the workflow so people will be able to quickly see the channels.
Best Practices / Tips & Tricks
Sending Calendar event invitations through email
You must have Write access to the Calendar channel if you wish to create a calendar event through email. Only other workplace members can be sent a calendar event invitation. Each channel has its' own email address assigned to it.
Recurring calendar event invitations through email
Recurring appointments are not supported through emailing into a calendar. Therefore, ICS files containing a recurring appointment will not import properly.
1,665

views

0

previews

12

versions
Labels:
Avg. Rating:

Updated By:

Jesse Langstaff

May 6, 2019

Posted By:

Matthew Seabrook

September 4, 2017

Versions:

v.12
---