What is it?
This is an advanced feature geared towards search engine optimization and JavaScript. Adding metadata to your channel allows you to set specific criteria that search engines will target and make the information found in the channel easier to find. If you want to alter the channel using JavaScript, you would do so in the designated JavaScript area. You should only use this area if you understand JavaScript, typically this area is used by web developers.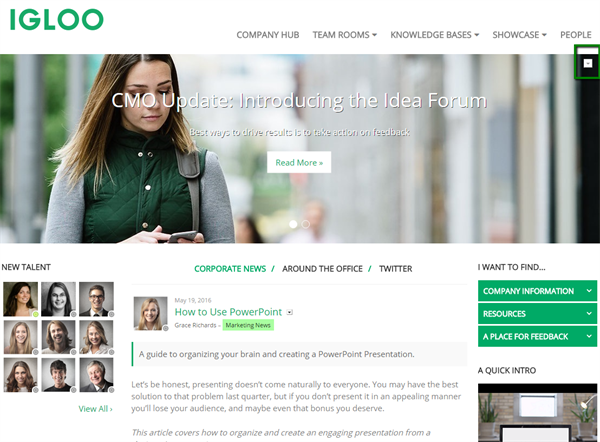 Features and functionality
Page title - This is the title that appears at the top of the browser window as well as in bookmarks.
Meta description - Your meta description will appear in search results and should be a clear and concise description of what the area on your site is about.
Meta keywords - Use Google's Keyword Planner to help you generate proper keywords for the area on your site.
Meta robots - Each search engine uses a robot to find, index and rank your site. Use the meta robots tags to provide instructions to the robot when they visit your site. Select restrictions on the actions search engine robots perform when crawling your web page.
JavaScript Code - To alter the selected area using JavaScript, use the designated JavaScript Code area.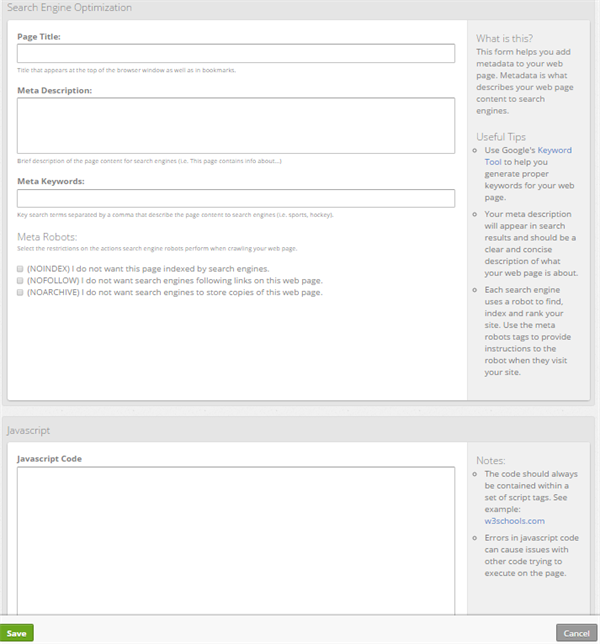 How to access the advanced options
To enter JavaScript on a specific area of your site or to access the search engine optimization options, you need to choose the Advanced option from your Action Button.
Step 1:
Select the Action Button located at the top right-hand side of your screen (under your primary navigation).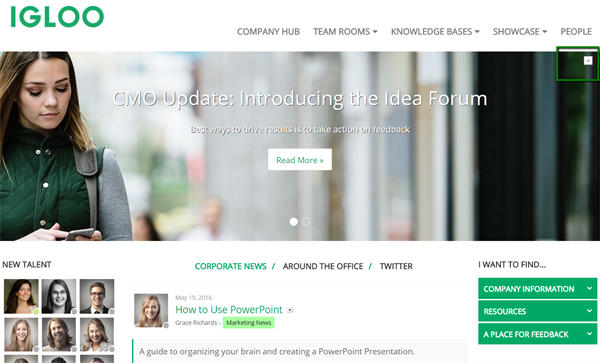 Step 2:
When you select the Action Button, a drop-down menu appears. Select Advanced from the list of options.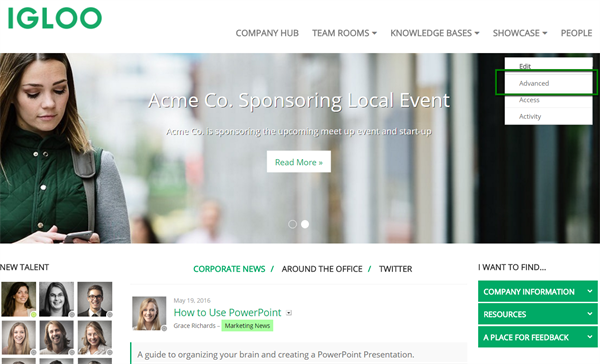 537

views

7

versions

1

follower
Avg. Rating:

Updated By:

Jesse Langstaff

May 1, 2019

Posted By:

Matthew Seabrook

September 4, 2017

Versions:

v.7
---