What is it?
The Settings option found in the menu under the Action Button gives administrators access to configuration options for various features (including, Wikis, Blogs, etc.). A couple of common configuration settings that can be found here are: Moderation, Read Tracking, and Anonymous.
Features and functionality
There are a number of features available in Settings. Select any of the features below to read more:
How to: Access, Settings
To access your configuration options, select the Settings option from the menu nested under your Action Button. Follow the steps below to find your configuration settings.
Step 1: Select the Action Button
Select the Action Button located at the top right-hand side of your screen (under your primary navigation).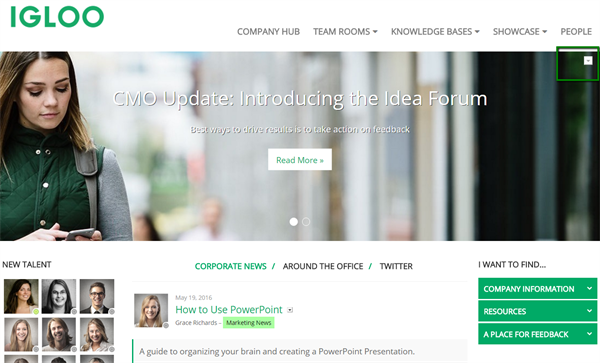 Step 2: Select the Advanced option from the drop-down menu
Once you select the Action Button, a drop-down menu appears. Select, Settings from the list of options.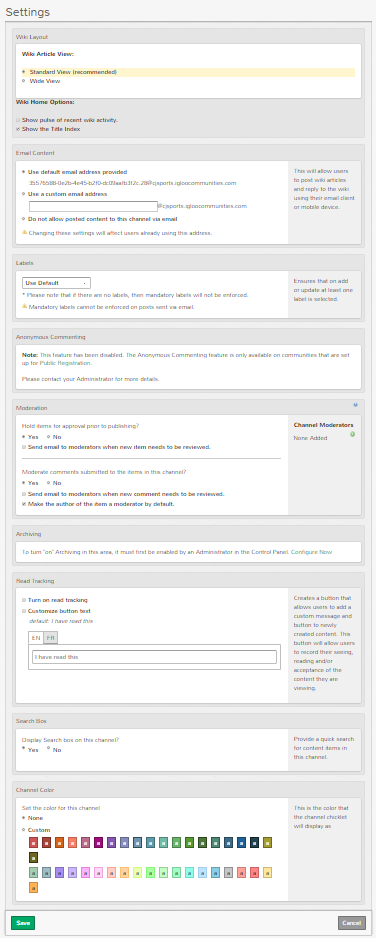 Frequently Asked Questions
Why can't I see the Settings option on the menu nested under the Action Button?
The Settings option will only appear in the menu if you are accessing the menu from a channel, page, or space, and you have the proper administrator permissions.
1,933

views

0

previews

9

versions
Labels:
Avg. Rating:

Updated By:

Jesse Langstaff

July 29, 2021

Posted By:

Matthew Seabrook

September 4, 2017

Versions:

v.9
---