Member Directory
The Member Directory, also known as the People Page (/people), provides users with a way to browse and search for other members of the digital workplace.  
The directory is a core architectural component of the digital workplace that cannot be deleted. It can be hidden, and access restricted using the workplace's Site Manager.
Directory layout
Change the layout and default sorting options of the directory from the directory's Settings page (Actions Button > Settings).
Layouts
Layout options determine how and what profile information is displayed for users in the directory. Privacy settings and empty profile fields can result in not all profile fields being displayed. Directory layouts include:
Title: Displays the user's profile image, name, and status.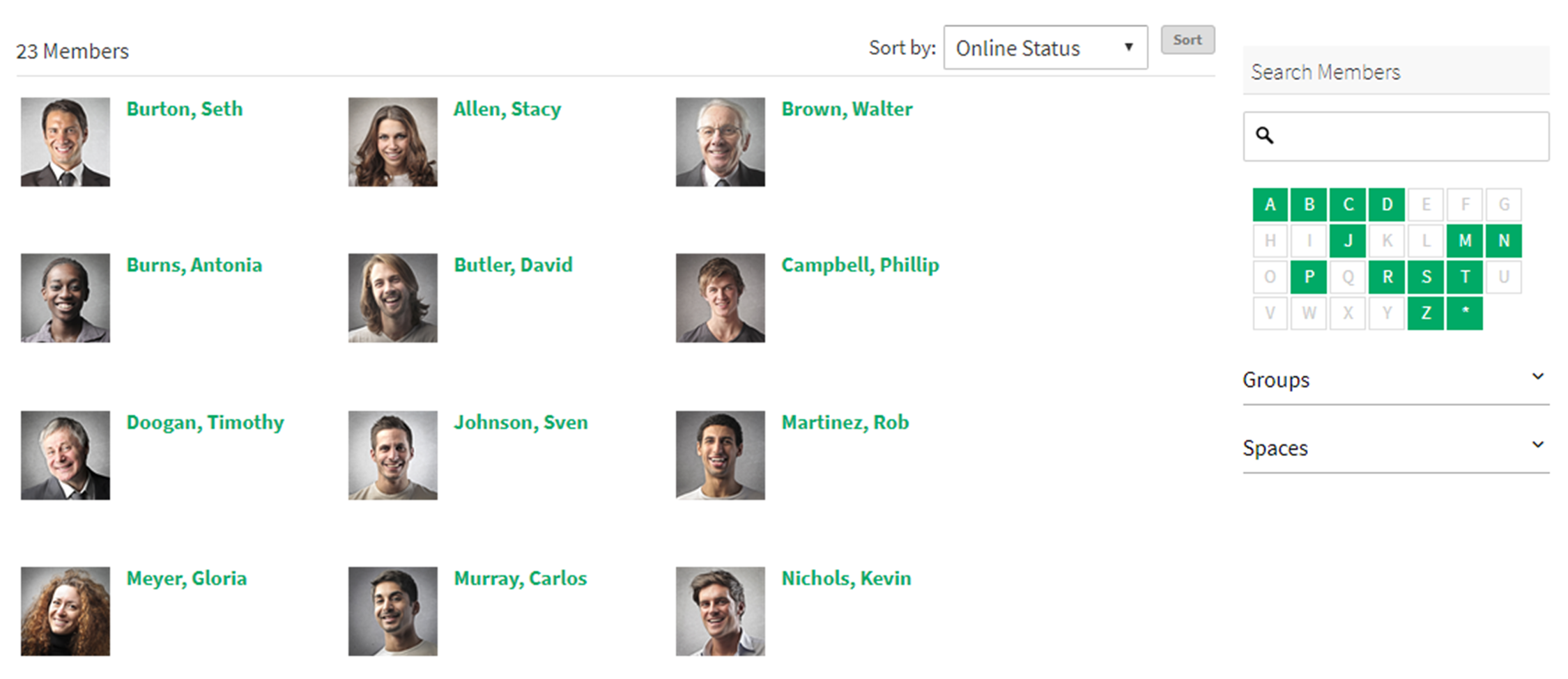 Row: Displays the user's profile image, name, status, "Send Message" button, and "Connect with..." button.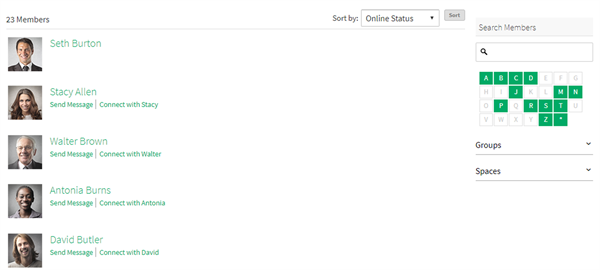 Detailed: Displays the user's profile image, name, status, title, phone numbers, and email.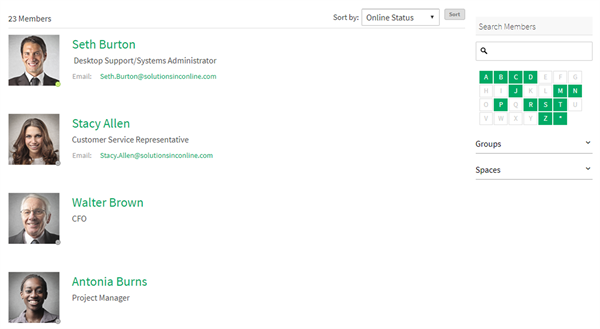 Basic: Displays the user's profile image, and name.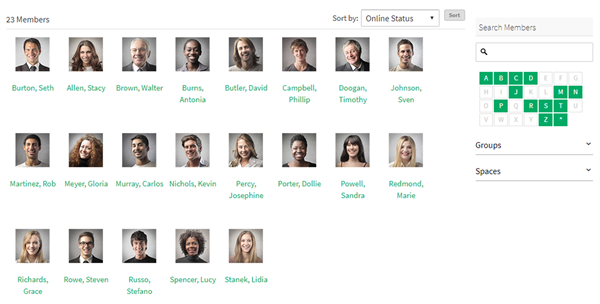 Default sort options
The default sorting settings are applied to the directory whenever a user first navigates to it. Default sort options include:
Newest Members
Last Name: A-Z
Last Name: Z-A
First Name: A-Z
First Name: Z-A
Online Status
Editing the directory
Custom information can be displayed above the directory. The WYSIWYG editor that controls this information is accessed from the directory's Edit page (Actions Button > Edit).
Browsing the directory
To view more information about a user, click their name or profile photo to navigate to their personal profile page, or hover over their profile photo to view their profile card.
The number of displayed users in the directory can be reduced by using the search functionality to locate a specific user. Users can also be filtered by alphabetical last name, group membership, or space membership. These options can all be found on the right panel of the directory.
Directory results can be re-sorted using the sort options found above the directory listings.
601

views

0

previews

10

versions
Labels:
Avg. Rating:

Updated By:

Jesse Langstaff

May 6, 2019

Posted By:

Matthew Seabrook

September 4, 2017

Versions:

v.10
---