What is it?
Members of a digital workplace can upload files to channels within the workplace. You can store any type of file in a Folder channel, and every file offers full version control.
Use Cases
Organize your content into folders
Too many files? Try organizing them into neatly titled folders and changing the Layout view to Thumbnail to make it easier for people to find what they are looking for.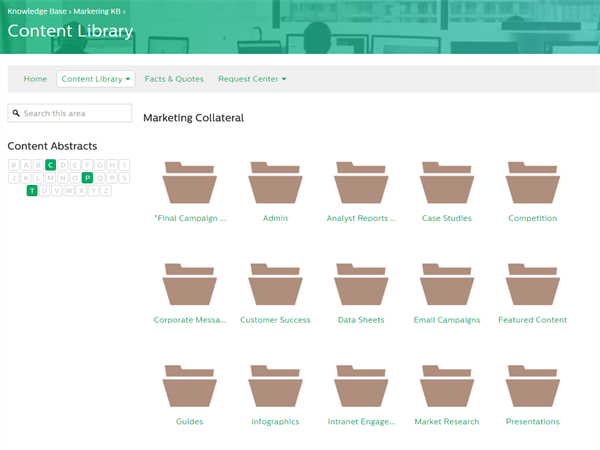 Features and functionality
Adding files supports the following features:
Labels: See the article on Labels for more detail.
Description: Add a short description that appears in the sidebar of the published file and is searchable
Save as a draft: This feature allows you to save the file without publishing it.
Add note: When you save a draft you are given the option of adding a note to yourself or to another person who might be reviewing the file before publishing.
Send to: You have the option of sending the file to another person for review before publishing the file.

How to add files to folders
Step 1: Select one of the Add options
There are five ways to add files to folders:
Select the Add Files option in the folder you'd like to add files to.

Use the Add Content option on the userbar, where people can navigate the workplace architecture to find the folder they need. Please refer to the Userbar Quicklinks article for more detail.

Upload files as email attachments. For more information on how to use this feature please refer to the Add Content via email article.
Use the Folder Contents widget. For more information on how to use this feature refer to the Folder Contents widget article.
Use the Desktop Tool to upload files into folders. For more information on how to use this feature refer to the Desktop Client article.
Step 2: Select Add Files
You will be presented with a page where you can either drag and drop or select the Add Files area to browse your computer for the files you would like to add.

Note: Up to fifty files can be uploaded at a time through the interface, letting you add entire folders at once.
Step 3: Add Labels to the file
Use the Labels option to add any necessary labels to the file.

Step 4: Add a description
The description will be displayed in the information box next to the file preview once the file is published.

Step 5: Change the name
The display name of any uploaded file can be changed by clicking on the name. This allows you to trim any file extensions, or remove underscores or dashes for better searchability.

Step 6: Publish the files or Save as Draft
Clicking the Publish or Publish All buttons uploads the file or files to your workplace. Selecting Save as Draft will save your files and allow you to publish them later. Once saved as a draft, you can Edit the draft to get access to other publishing features detailed below.
Step 7: Add Related Content (optional)
You can include Related Content when creating content.

Step 8: Set up a Broadcast (optional)
You have the option to have a Broadcast go out to the workplace upon publishing an article.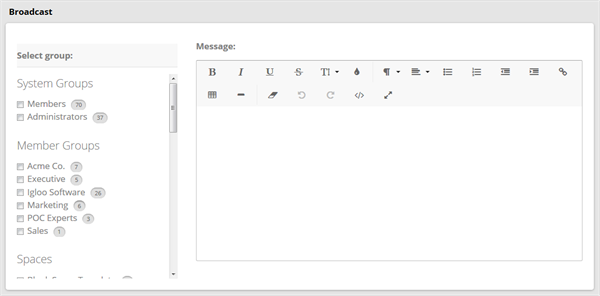 Step 9: Add Labels (optional)
You can apply Labels to your article to make it easier to find.

Step 10: Disable comments (optional)
It is possible to disable comments on your content by unselecting the Allow members to post comments checkbox.

Step 11: Set a publish date (optional)
You can schedule a post to be automatically published in the future. Use the fields in this area to select the date and time you would like the content to be published.

Step 12: Adjust Archiving policy (optional)
You can change when an article will be archived, or prevent it from being automatically archived. Use the options in this field to override default archiving on the channel for the article you are publishing.

Step 13 (Optional): Set Read Tracking
Read Tracking allows you to track whether or not a person has engaged with a piece of content, and can be enabled on any article. Use the options here to turn on Read Tracking and customize the button text in any supported language.

Frequently Asked Questions
Who can add files to a folder?
People with Write access or above can add files to a folder.
Can any files be uploaded?
Any type of file can be uploaded, but the supported file types for Preview are outlined in the Preview article.
Is there a file size limit?
The maximum file upload size limit is 2 GB.
Can I add Read Tracking to a file?
Yes. Either Edit a saved draft of a file, or Edit the file after it has been published. You will find the Read Tracking options there.
1,561

views

0

previews

10

versions
Labels:
Avg. Rating:

Updated By:

Jesse Langstaff

May 6, 2019

Posted By:

Matthew Seabrook

September 4, 2017

Versions:

v.10
---