Resetting a forgotten Igloo password
Overview
Send an Igloo Authentication password reset email to the address associated with your account. 
Considerations and caveats
Resetting LDAP Auth or SAML password
This process does not allow you to reset your LDAP Auth or SAML passwords. Contact your workplace administrator for instructions on how to reset these alternative authentication methods.
Account delegation
If your digital workplace use's an authentication method such as LDAP Auth or SAML, and you have logged in using one of these methods, you cannot reset your password this way. Contact your workplace administrator to trigger a password reset for Igloo Authentication.
How to reset your Igloo password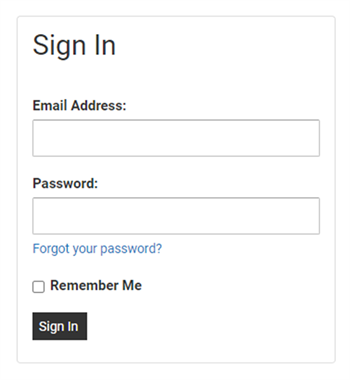 Steps
Go to your digital workplace's Igloo Authentication Sign In page. The URL of this page is your digital workplace's URL with /?signin appended to it. For example, https://customercare.igloosoftware.com/?signin.

Click the "Forgot your password?" link below the password text box.

Enter the email address associated with your Igloo Account in the provided text box.

Click "Submit" to send a password reset email to the provided email address.

Keep an eye out for this email to appear in your inbox. 

Check your trash and spam folder in case the email ends up there.

Once you receive and open the email, click the "Reset Password" link inside. 

This link is valid for 24 hours after being sent.

Enter your new password in the provided text boxes. 

Your password must be at least 6 characters long.

Click "Submit" to apply this change.
1,241

views

6

previews

3

versions
Labels:
Avg. Rating:

Updated By:

Jesse Langstaff

July 26, 2021

Posted By:

Jesse Langstaff

December 17, 2020

Versions:

v.3
---