Offline
A Networked Enterprise Handbook is now available to guide you through the unique journey of creating a network of digital workplace sites that are connected to a single, centralized corporate hub.
The story of our Networked Enterprise Edition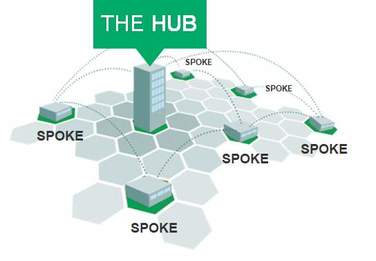 As part of our Digital Workplace Playbook, you now have access to the Networked Enterprise Edition Handbook. With additional guidance, tips, and recommendations specific to creating a networked enterprise, the Handbook takes you on an in-depth walkthrough of Igloo's Networked Enterprise Edition. Using the Handbook, you can navigate through key information in a logical order for easy consumption and understanding. 
Like the Playbook, there are…
Read more...
---
Offline
Creating a "Company Playlist" is a fun way to drive adoption and engagement.
Who doesn't love a good playlist?
The new Company Playlist is a simple, yet effective engagement campaign to drive adoption of your digital workplace.  By focusing on a common activity that most (if not all) employees enjoy—listening to music—you can engage employees in a fun, yet meaningful way. This type of campaign also adds to an organization's culture by creating a shared, collaborative outcome—your company's very own music playlist. It's something that allows every single employee a…
Read more...
---
Offline
Microsoft announced this week that Skype for Business Online will be retired on July 31, 2021, and migrating all new Office 365 customers, as of September 1, 2019, to Teams for chat, meetings, and calling. Read on to find out how this aligns with the Igloo + Microsoft Better Together strategy.
Microsoft's announcement about the retirement of Skype for Business Online and increasing their focus on Teams, demonstrates the keen alignment between our organizations. Earlier this month, prior to the Microsoft Inspire conference, Igloo announced that we will be providing a series of integrations and functionality enhancements with Microsoft Teams.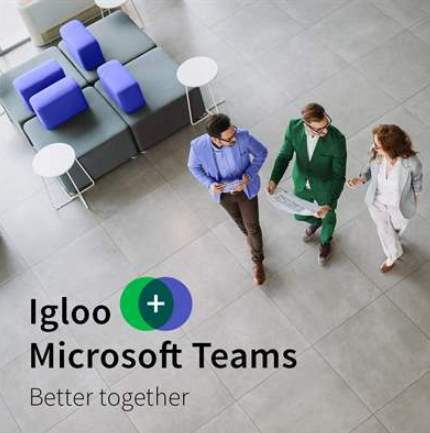 Stay tuned for updates on our product strategy with Microsoft Teams and direct messaging.
---
About this channel
34,207

views

59

articles

3650

followers
Get the latest news & updates happening within the Igloo Playbook.
---