|
A guided tour of the Networked Enterprise
A Networked Enterprise Handbook is now available to guide you through the unique journey of creating a network of digital workplace sites that are connected to a single, centralized corporate hub.
The story of our Networked Enterprise Edition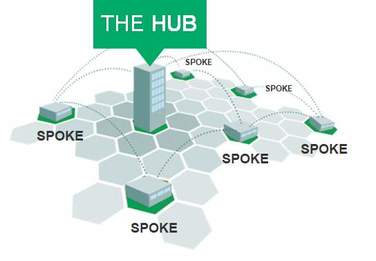 As part of our Digital Workplace Playbook, you now have access to the Networked Enterprise Edition Handbook. With additional guidance, tips, and recommendations specific to creating a networked enterprise, the Handbook takes you on an in-depth walkthrough of Igloo's Networked Enterprise Edition. Using the Handbook, you can navigate through key information in a logical order for easy consumption and understanding. 
Like the Playbook, there are key resources available through the Toolkit to help you prepare for implementing our Networked Enterprise Edition in your organization. 
Are you already a Networked Enterprise Edition expert and want to use the Handbook for reference? No problem—you can skip ahead to the information you need using the Handbook's chapter listing. 
Is our Networked Enterprise solution right for you? 
The Networked Enterprise Edition is not for everyone. That's why it's important to understand what exactly the networked enterprise is and what specific use cases it addresses. Check out the Use Cases chapter of the Networked Enterprise Handbook to see if your organization may benefit from this solution. Keep in mind that your organization may not be ready for a networked enterprise, but it's certainly something to consider as your business grows and needs to scale.  
Playbook and the Networked Enterprise Edition

The Digital Workplace Playbook is an important tool for any organization embarking on their digital transformation journey. We've included Networked Enterprise Tips (that look just like this) in some Playbook chapters to offer additional guidance for those unique considerations you'll need to address when planning and implementing your network enterprise solution.


---