|
Deeper Dives: Anonymous Users
A close look a how Igloos can interact with the public.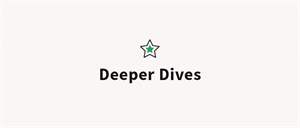 By default, Igloos are private. Content is available only to members, and people are required to log in before they can access it. However, you can make some or all of your digital workplace accessible to anonymous users, and it'll become available to the public. Many organizations working with public content prefer a hybrid approach, with a public-facing portion of their digital workplace, as well as a members only area where their teams can work. 
The most commons use cases for anonymous access are sites that need public-facing knowledge bases, blogs, or forums. In the case of Customer Care for instance, all of these are available to the public without any need to log in. We want this information to be easy to access. Anonymous users can consume content but not create it, so that access is set up for people to read the site, but to comment, ask questions, or do any work, they're required to log in with an account. In addition, some organizations leverage their digital workplace as their public website, and benefit from the anonymous access and SEO features available on their Channels. 
Who are Anonymous Users?
Anonymous users are anyone who isn't currently logged in to your digital workplace. That includes members without active logins, Igloo staff, search engines and other internet crawlers, my mum, and most of the world. Should they happen upon the url of an area of your Igloo and visit, they'll be directed immediately to the sign in page, or your SSO, depending on how your Sign In Settings. The platform is designed to give nothing away to people without access, not even the title of the content they're trying to reach. 
Setting up Anonymous Access
Anonymous access is controlled by a special access rule on the Access page of every item in your digital workplace. The default value is none, and it can be set to View Only to make that object public. There are two places to set up anonymous access. The first is the Public/Private Access area of the Control Panel. This controls anonymous access for the entire digital workplace. Selecting the Make Everything Public will prompt a confirmation that, when confirmed, will do exactly what it says on the tin: set the anonymous access for everything in your digital workplace to View Only. Similarly, the Make Everything Private option will set it all to none. 
More commonly, Site Administrators will set anonymous access for individual objects using the rule. Like all other access rules, anonymous access cascades, so making a Channel available to the public will make all of the items in that Channel public as well, making it easy to set up public areas of your Igloo with very few access rules. 
Anonymous Users and implementation
When implementing a public area, perhaps for business continuity communications, we always recommend creating a separate Page or Space structure in your Igloo rather than making existing areas of a digital workplace public. This gives you complete control over what items are public, and which ones aren't. Moving a Channel, file, or article under that structure will cause it to inherit the access rules, making it immediately available.
The other thing to consider is how anonymous users will find that content. In the Advanced area of each object, accessible from the Action Button, you can configure additional meta tags and add SEO friendly titles, so search engines can more easily index your content. For example, in our Knowledge Base, we've taken steps to ensure that Igloo-specific words are indexed in search engines. If you Google a question about Igloo, we want you to find the answer you're looking for. 
Anonymous access can be an incredible tool for community management and social engagement. It lets you leverage the existing tools in your digital workplace to draw people in and help them find what they need. 
If you have any other questions about the Igloo platform, workflows, or best practices, you can leave a comment here, ask a question in the Community area.
---