To Dos - Userbar Quicklink
What is it?
The To dos userbar quicklink offers digital workplace members a fast way to access or create new personal tasks. It also displays a count of items that are in your current To dos list. More information can be found in our related article, To dos - Userbar menu.

How to: Create a new Task
Step 1: Select To dos
From your userbar select, To dos.

Step 2: Select, Create a new task
After selecting the To Dos icon, a menu will appear, select Create a new task.

Step 3: Enter Task details
Complete the Task criteria in the pop-up window. Check out our article on Tasks to learn more about them.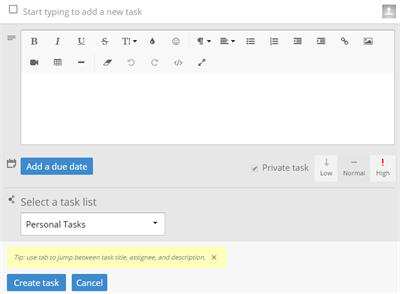 ---