A close look at the Activity page.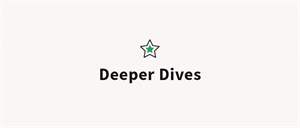 The Activity page of an item can be an invaluable tool for a site Administrator. It records everything that's happened to an object back to its creation, who did it, and when. This can be really useful to get a sense of how members are using a particular channel, and who's using it heavily, and it can be vital during any kind of auditing issue or discrepancy in activity.
Tracking Activity
The Activity page is accessible through the Action Button on any Channel, Page, Space, article, or file. It's available to anyone with Edit Access, so your Space Administrators and Moderators will also be able to reach it. This empowers them to conduct their own reviews, and can take some of the load off of checking audit trails from your site Administrators, as well as giving them direct access to information about how their members use their Space. Who previews articles in their email, who uses mobile, and who uses their browser? These are essential questions for any Space Administrator looking to customize their Space so that it best fits the way their team works. 
In addition to sorting activity into various types, another important fact is that the audit trail persists through deletion. If an item is deleted, it'll mark the who and when of that activity. If it's restored, it'll mark the who and when of that, and the existing activity on the item is still tracked. The activity is only purged along with the item itself if it's been in the digital workplace Trash Can for 30 days. 
Actions
For easier visibility, you can filter the activity page to focus on a specific type of action. Whether you're auditing access changes or checking for email previews, the filter options in the upper right make it easy. They also show a count of the type of action, giving you a simple look into how many downloads or version changes occurred in the selected timespan. 
However, the activity page only shows that a change occurred, and doesn't include the specific details of that change. For instance, it will tell you that there was an edit to an item, who did it, and when, but doesn't include the specifics of that edit, unlike the versioning feature, which lets you download or compare past versions of an item. Check the Knowledge Base for a full list of actions that are tracked. 
History
The default timespan for the Activity page is the past month, and it includes options to extend it to the past three months and six months respectively. The Custom option defaults to the last year, but is more robust than it lets on. It can be set to any span of time throughout the entire life of the object, to a maximum of one year. 
This can be an essential feature when conducting audits of older digital workplaces, and determining precisely when an edit or access change was made. A less obvious use is to review how your content directs members. Are they viewing specific pages, previewing articles in email, or navigating to the channel? Focusing that custom time on less than a month, based on your campaign, and using the filter bar can give you a clear count of where your members are interacting with your content. 
The activity page is an incredible tool for focusing on the specifics of a single object, and tracing its history. For traffic information in agregate, we recommend using datafeeds, or the Insights program. 
If you have any other questions about the Igloo platform, workflows, or best practices, you can leave a comment here, ask a question in the Community area, or sign up for our Customer Collaboration webinar on July 21.
---