Offline
2018 Was an exciting year for us here at Igloo. (My personal highlight was joining the team 😀 in September). What's in store for 2019?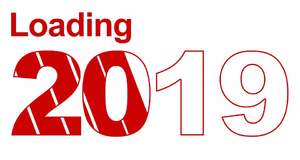 We're pretty lucky here at Igloo, we not only have a team of incredible engineers building our product, but we also have amazing development partners and customers building with us – often thinking outside of the box to solve real world challenges.   

In the coming year, we look forward to working with you as we grow and improve. We're going to be taking a hard look at our documentation and code examples to see where we can improve, and we would LOVE your feedback. If you have any…
Read More
---
Offline
Detecting the site language for your widget. We'll take a quick look at how to build your widget with international language support.
Γειά σου Κόσμε
So you've built a cool widget for everyone to use, but will everyone understand what it displays? What language to display could be detected from the browser's current language, or maybe by inferring language from geo-location. However, wouldn't it be great if you already had this information right in your widget?
Let's write some code:
We'll make liberal use of a fantastic article written by Andrea Giammarchi. She's built a very simple i18n function that will suit our needs…
Read More
---
---