This item is archived and can no longer be modified. Please contact an administrator if you wish to unarchive this object.
A first look at the upcoming Photowall Integration
Coming in 2021: Photowall
We've been hard at work developing a new integration called "Photowall". Photowall will allow users to upload a picture, other than their standard profile photo, and add some additional information about themselves. We'll release additional detail in the first quarter of 2021, but because a picture is worth a thousand words: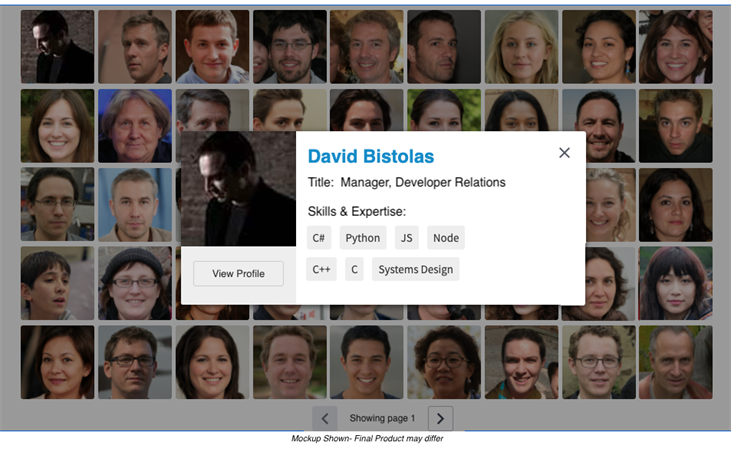 Photowall was designed jointly with one of our amazing customers – has been created to help members of your digital workplace get to know each other better. It's highly configurable, too. The photo displayed is separate from your profile photo – you can upload a fun pic – perhaps a photo of you and your favorite hobby, or a candid photo from a Christmas party from long ago. The fields displayed are also configurable – and when married to our premium profiles, it can be a fun way for your users to get to know each other better. 
Premium Profiles on Customer Care
---