|
Getting Started: Engagement
Tips on building engagement in your digital workplace.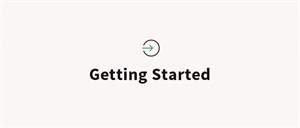 When we talk about your digital workplace improving collaboration and knowledge management, and ultimately solving your business challenges, what we're really talking about is engagement. All of the outcomes you're looking for are driven by engagement. If members aren't using the digital workplace in the way that meets your business objectives, this can interfere with work, with compliance, and with culture. So when planning your digital workplace, engagement should always be the goal. 
Value
The most important way to drive engagement is to ensure that your digital workplace adds value to your members. Leverage top down organizational commitment, place important information at the fingertips of your members, and move key workflows into your Igloo. Your digital workplace isn't a magic spell. It's a set of tools that can be tuned and deployed to make things easier. And if you can make your members' jobs easier, or reduce friction in their existing workload, they'll dig deeper and deeper into the platform. 
Collaboration
Giving people opportunities to collaborate easily is an essential tool for building engagement. Using Tasks for action items and project management, and related links to connect disparate documents are only a few of the ways people can work together in your Igloo. Connect people to people in social areas, and use Spaces devoted to Side Projects or Communities of Practice to help people with similar skills find each other. When you cultivate a culture of mutual mentorship, and employ a platform that helps people with it, engagement is a natural consequence.
Day to day
One of the best ways to foster engagement among your members is to ensure that their digital workplace is part of their routine. If your Igloo is where they go for announcements, for policies, and to work together on projects, then that's where they'll be. The more your digital workplace becomes part of the day to day routine for governance, collaboration, and knowledge management, the more comfortable your members will be with using it. Adoption begets adoption. However, if your digital workplace is only mission critical for a few specific business challenges, it's worth examining how it's addressing those specific challenges, rather than trying to boost overall engagement. 
Engagement is the catch all we use to look for stronger culture around a digital transformation, adoption of workflows, and the ability to find information in your digital workplace. The secret to building it is no secret at all: make your digital workplace work for your members. 
If you have any other questions about the Igloo platform, workflows, or best practices, you can leave a comment here, or ask a question in the Community area.
---