|
Easy Answers: Request Management
A short guide to implementing a request fulfillment Channel.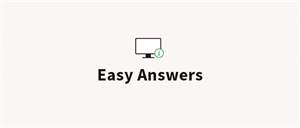 Request management is an essential part of connecting members of your digital workplace with people around the office, whether office administrators, other departments, or your site administrators themselves. It requires building workflows that make it easy for people to submit requests with complete information, and an easy way for the relevant parties to ask questions about and resolve requests. Today we'll walk through several possible implementations for request management, to make it as easy as possible for your members. 
Request management can take a lot of forms. At Igloo, we use our internal digital workplace for all kinds of non-confidential requests, including but not limited to: requesting business cards, participating in Igloo charitable programs, getting office IT help, reference requests, and making requests of our workplace administrators. Managing them in the digital workplace directly means getting them out of people's inboxes, easily involving other contributors, and being able to use analytics to assess which workflows are working, and which ones need an update. 
Implementation
The cornerstone of request management areas is the Forum Channel. They make it easy to track different requests, to sort by recently updated items, and filter out ones that have been resolved. They can be combined and filtered in widgets, so they can appear anywhere in your digital workplace, and Add Button and Call to Action widgets make requests straightforward. 
With that in mind, it's worth setting up a series of Forum Channels under a request management Page. This will give your knowledge managers an easy way to review all of the requests, and ensure nothing falls behind. Give your relevant member Groups write access to the setup, to ensure that members can make requests where they need to, and set up Channel Templates to provide guidance on what information should be included. 
Workflow
There are two workflows to account for when it comes to requests: submission and fulfillment. Submission can be straightforward. You can direct members to the your request areas using the Add Button, Links, or Call to Action widgets, and they'll be able to benefit from the Channel Templates to submit clear and actionable requests. 
On the fulfillment side, you can subscribe the relevant team to the Channels they need to be, and use the Forum Topic widget to bubble up unresolved requests in their team Space where they do their work. Once a request is received, the team tasked with fulfillment can establish an owner, request any additional information they need in comments, and mark it as resolved when the request is complete. 
Maintenance
Clear ownership is the key to maintaining request fulfillment areas over time. As your digital workplace matures, it's necessary to update documented requirements and templates, and train new subject matter experts on the relevant workflows. Use strong Archiving policies to keep searches of the Channels clear, and ensure that past requests are definitely closed. It's also possible to pull information from Datafeeds to track resolved and unresolved requests, and get a clear picture of which Channels are being used most frequently. 
Request management may not be a glamorous part of the digital workplace, but it can certainly drive results and engagement. It can make your Igloo a part of members' daily routine, and provides requesters and fulfillers alike with a clear path to get what they need. 
If you have questions about the Igloo platform, workflows, or best practices, you can leave a comment here, or ask a question in the Community area.
---