TL;DR: Let's get together, product & reporting updates , and Upcoming webinars



Let's get together! We would love to see you! Customer Success is looking to learn where you would be able to meet up, in person. Complete the Survey on customer care: In Person Networking Survey and stay tuned to see where we can show up and connect! 
Product Updates: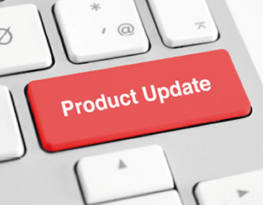 Look for exciting new releases in June including calendar redesign, banner message enhancements for rich text and many other updates! The Innnovation Station webinar will highlight many of the enhancements and Gadgets coming, so be sure to register to discover the new look and feel these new tools can bring to your Digital Workplace. 
 In May, we released Google Analytics 4 capabilities and in preview is the Feature Image in blogs. Check out the product release notes for more information or check out the recording of Igloo Product Chat here, to see the new Feature Image and how it will enhance your blog posting experience as a Content Creator. 
 Reporting Updates: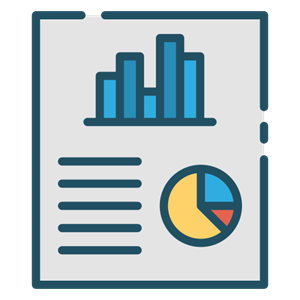 Our reporting team has been hard at work, creating the Bookmark Report and Bookmarked Recommended Results report.  
The report descriptions are in the Report Library, in the premium section. These are available as part of the Insights Program. Want to learn more about Insights Reporting? It's on sale until the end of June! Reach out to customers@igloosoftware.com 

Need new tools to change up the look and feel of your space? Do you have Gadget Depot and are excited to hear about the new offerings? Want to learn something about how to attack cleaning up your Digital workspace? Our Upcoming webinars are going to cover new enhancements and gadgets, and the method to clean up some digital madness. 
June 22 - Igloo DevRel Innovation Station - Join Igloo's Developer Relations team for a look at recently released and upcoming innovations to your Igloo Digital Workplace experience and to Gadget Depot! 

June 28 - Cleaning out our Closet: Leidos Reimagines Prism - Join us on a journey designed to improve the overall Prism user experience! Leidos look to effect change by reducing and validating content while organizing content in a way that makes sense to users to ease their finding of information through search and navigation. 
 In case you missed May's offerings, go to the Webinar Archives, for on demand viewing. 
May 17 - Igloo & Credit Union of Colorado: Inside Atlas - Join Annie Rucker, Internal Communications & Knowledge Strategist, and Briana Perez, Internal Communications Coordinator, Credit Union of Colorado, for a look inside Atlas! We'll explore key integrations CUOC use for success and see how they embrace fun to support engagement and learning! 

May 31 - Igloo Product Chat Q2 - Join Andrea Gumz-Dietrich, Product Manager, Igloo Software, for a look at the latest and greatest in product innovation. We'll discuss Blog Feature Images, Content Consumption, Reporting improvements and more! 
---