TL;DR: Improving Content Creation and Consumption, Reports, and Digital Transformation Awards!




Get Involved
Digital Transformation Awards submissions are open as of September 5th!

This is an opportunity to look back at the past 12 months (October 2022 until now) of creating, launching, tweaking and improving your Digital Workplace, and sharing what you are proud of! We love to see the innovations and results of your hard work. So take a moment to review the categories, and put in a submission! The process is as simple as answering a few questions, and sharing some screenshots of your Digital Workplace! 

Digital Workplace Launch
Engagement
Evolve Project
Trailblazer
Best Digital Workplace
NEW Category: Culture Champion

Do you want to share your achievements with the broader Igloo Community?! We are currently looking for presenters for ICE Tour!

There will be opportunities for panel discussions, customer vignette presentations, or short "show and share" sessions. Perhaps you want to show off new communication strategies or even how you measure success in your Digital Workplace. Check out our Call for Presenters and then connect with your Customer Success representative if you have 5 minutes to share.
Coach's Corner  Check out our post All about Open Enrollment! We have compiled 15 hints and tips for effective communication for Open Enrollment as well as a downloadable  Enablement Guide. Now is the time to get strategic and stay ahead of the game!


Product Updates and Improvements
Microblogs have been redesigned to align with the same design conventions as other channels
We heard you! There have been tweaks to UI of Feature Images

Helper text was added to display when content creators hover over each image box.
The information is also visible below the image in the edit image pop-up.

Enforcement of Updated Password Complexity Requirements

These updates are crucial for customers who rely solely on native Igloo authentication and are also essential with the growth and wider adoption of Flex Access, Igloo's solution designed to empower deskless workers who do not have a corporate email address.
Increased minimum characters from 6 to 10 and adds complexity (additional characters, numbers)
Connect with your Customer Success Representative for more information on bringing Flex Access (members without a corporate email address) to your digital workplace.


Deprecation of Igloo's Yammer Integration

The Yammer integration has been removed from our offerings. If your organization currently uses or plans to use Viva Engage (formerly Yammer), we encourage you to vote and comment on the AHA idea. Your input will help us track interest and better understand your needs.
Upcoming Webinar! Q3 Product Chat
Join host Brad Rooke and Igloo Product Manager Andrea Gumz-Dietrich for a look at 2023 so far, a deeper dive into some great features, and a look ahead to what's coming next! Register here.


From the Reporting team
New Premium Report: Moderated Channels

Use this report to identify channels with content or comment moderation enabled and the moderators of those channels. This is delivered in Microsoft Excel. 
When looking at adding or auditing your content publication and moderation, this report will share which channels currently have moderation and identify which members are the moderators.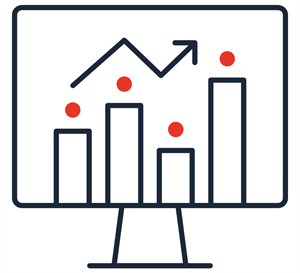 Updated Premium Reports  

Access Rule Report 

Five separate reports have been combined into a single report for all access levels to all things! You can ask for a particular objects, groups, or users as before. 
This is useful for looking at governance, or adding or removing contributors, and ensuring department and divisions have access to what they need.

Subscription Report 

Four subscription reports (All Groups, Single Group, All Individual, Single User) have been combined into a single report. All subscription data for  all things! You can ask for a particular objects, groups, or users as before.
This report is a great way to look at who is receiving notifications on what channels, information and content. This can be a game changer for those who are looking to increase engagement on their digital workplace. 
Thanks for reading!
Have feedback about TL;DR? Leave us a comment below or send an email to customers@igloosoftware.com.
---