In Person Networking Sessions
We want to hear from you! 
Our customers have been asking - when can we get together with a group of other Igloo customers to discuss hot topics, use cases, tips & tricks and strategy? We want to bring this to life! Our customers are located across the globe and we're looking to identify some key areas where we can meet and collaborate.
What we've got in mind are Customer Hosted Networking sessions, where a customer would host within their space - a boardroom/meeting facility -  which would allow for us to meet strategically in cities across North America and Europe. We've yet to determine a cadence, but would like to schedule these meetings periodically through the year.
Before we can work on logistics, we need to know what our customers want! Please take the poll found on our Coach's Corner page to tell us how this would work best for you. Thanks very much for your participation!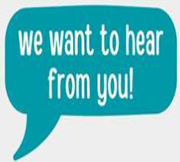 ---