ICYMI: 2022 Digital Transformation Awards Submissions!
Published
on
September 6, 2022
| 317 views
We're always intrigued to see how our customers use Igloo Software to solve evolving workplace challenges related to communication, collaboration, engagement, and knowledge-sharing. This is why we're so excited to announce that submissions are now open for the 2022 Digital Transformation Awards! Check out the article below for all you need to know!
Mike Baggley, Igloo's VP of Customer Experience, shares a few thoughts on this year's Digital Transformation Awards and why YOU should consider submitting for consideration. This year's categories are:
Evolve Project
Digital Workplace Launch
Engagement
Best Digital Workplace
Trailblazer
Check out the Digital Transformation Awards page for all the information. See last year's winners, awards criteria and links to submit your entry. For those customers who have completed a webinar in the past 12 months for Igloo, your efforts count towards your submission! Reach out to your Customer Success Manager for more details. 
Need more? Here's 4 reasons to apply for a Digital Transformation Award:
Elevate your brand and promote your company as a destination employer to attract top talent.
Get your leaders' attention to validate and encourage further investment in your digital workplace.
Create awareness across the organization, opening doors to collaborate with other teams and further optimize your site.
Build your career by highlighting your achievements on your CV, LinkedIn profile, or during your annual performance review.
Submissions will close November 2nd, 2022 and winners will be announced at the Fall 2022 ICE Tour, November 17, 2022! We hope you'll file a submission and let us celebrate you and all the fantastic work you do!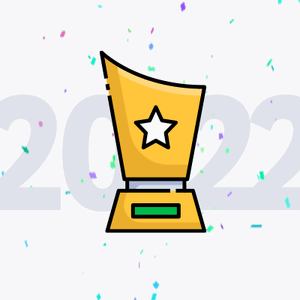 ---