Office 365 Calendar Month View Integration
Version: 19
| Last Updated:
May 24, 2022
by
What is it?
The O365 Calendar Month View Integrations widget provides a portal into an existing O365 calendar, displaying upcoming events from your personal, or group calendar. Through it, you can view, update, and create events.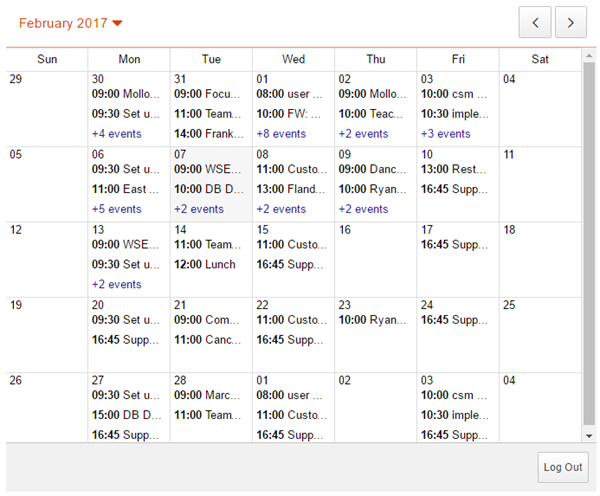 Features and functionality
The O365 Calendar integration widgets provide many of the features available in the O365 Calendar web interface:
View Events - you view all the events scheduled for a month in a grid.
Add events - You can create new events in your calendar by selecting the "+" button.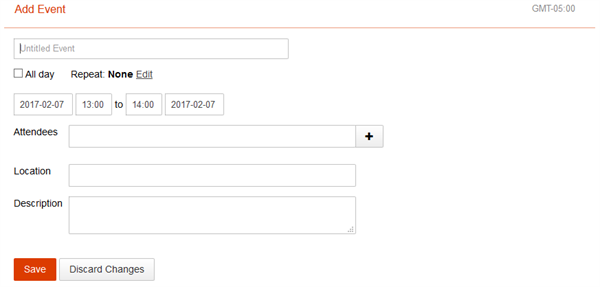 Jump to date - You can select a specific day to show by clicking on the date in the upper left corner of the widget.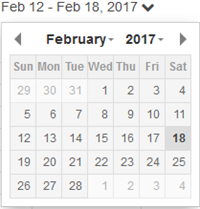 Update events - You can update an event by clicking on its title.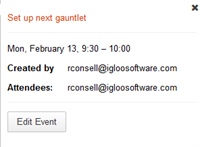 Move to Next/Previous month - Two buttons in the upper-right corner of the widget allow you to move to the next or last month.
Limitations
Some features of O365 Calendars are not supported through the Integrations widget:
Only English language use is supported in the O365 Calendar integration.
O365 Calendar is not compatible with the Igloo mobile app.
You cannot add or edit attachments.
You cannot view multiple calendars in a single widget.
How to add an O365 Calendar Month View widget
Step 1: Add a widget
Add an integration widget to your page. 
Step 2: Select O365 Calendar Month View
Edit the widget and select the Office 365 Calendar Month View icon.
Step 3: Enter your Azure Tenant ID
Enter your Azure Tenant ID in the field provided. In most instances, this can be set to "common". Refer to Microsoft's article, Find your Office 365 tenant ID, for instructions on locating this value.
Step 4: Configure advanced options (optional)
Selecting Advanced Options will expand a list of additional features. You can enable or disable them as appropriate.
Group Calendar: Enable this option if you want the widget to display a group calendar, rather than a personal one.
Admin Consent Login Link: If you enabled the calendar to be a Group Calendar, it must first be granted Admin permission from an O365 Admin. Enable this option when first setting up the widget to provide the O365 Admin with a link to use. After the widget has been given permissions, this login can be disabled.
Calendar Name: By default, the widget will display your primary calendar associated with your account. If you have another calendar you want the widget to show, you can enter its name here.
Show Attendees: Determines if attendees will be visible when inspecting the details of an event.
Read Only: Enabling this feature prevents adding and editing events through the widget.
Step 5: If configured as a Group Calendar, an O365 Admin must give the Widget permission to access the calendar
This step can only be done by a Microsoft O365 Admin. To grant permission, click the link "Sign in as Microsoft O365 Admin" located on the published widget. Once permission has been granted, the "Sign in as Microsoft O365" link can be disabled in the Widgets Advanced Configuration options.
Frequently asked questions
Can I sync my calendar to an Igloo calendar?
Not directly. You can, however, invite an Igloo calendar to an event in your O365 calendar. See Adding content via email for more detail.
Can I search my O365 Calendar through the normal Igloo search feature?
Your O365 Calendar cannot be searched by Igloo. Igloo does not have direct access to that information due to security restrictions.
Can I use the O365 Calendar widget to display shared calendars?
No, the widget is only able to show your personal calendars or group calendars due to limitations with the APIs available from Microsoft.
---