|
Getting Started: Checking In
How to check in on your digital workplace in the first few months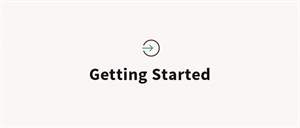 The first few months after launch are crucial for a digital workplace. After launch it's new to everyone, and members are deciding how they feel about it. As an Administrator, fostering their engagement and adoption will help them use your Igloo effectively and ultimately address your business challenges. Setting and checking in on immediate post-launch goals can help you communicate and course correct for your fledgling Igloo, and ensure a flourishing future. 
It's valuable to consider these separately from your goals that are specific to business challenges, because engagement and adoption are required for the digital workplace to function at all. If members aren't using it, and aren't engaging with the information there, they aren't connected in a way that will help your digital workplace address the original challenges in the first place. 
Engagement
Checking engagement means checking if members are reading the content you publish in the digital workplace. What proportion of the membership are viewing or previewing announcements that you post in your main news areas? Do people know how to find and refer to policies in your digital workplace? When we talk about engagement at this level, it's the most basic interaction with the digital workplace: consuming information that others post in it. 
A key question here is how the level of engagement you see connect with your content and notification strategies? If members are used to working in email for example, there might be an opportunity to draw them to the digital workplace using the Broadcast feature rather than Subscriptions. Alternately, working in email may fit your organization's workflows better, in which case you could keep using Subscriptions and focus on tracking email previews rather than views directly on content. 
Adoption
The next level from engagement is adoption. Is your digital workplace helping people do their jobs? Are they finding value in everyday use of your Igloo, using the workflows that you've set up, and creating and collaborating there? Adoption is ultimately what addresses your large-scale business challenges. Team rooms, project rooms, administration, and governance areas are key places to check on to evaluate adoption. They're a bit off the beaten path in your Igloo, but purpose-built to help teams in your organization coordinate on and complete their tasks. Who is using theirs?
Another important question here is: who are your champions who are leading by example and advocating for it in your organization? How does your digital workplace support those champions? Adoption doesn't happen overnight. It's a process that happens when your digital workplace makes people's jobs easier to do. 
Adjustment
It's vital to understand that your digital workplace will not address all of those challenges on launch. As with all things, it's a work in progress. How people describe their work is always going to be different from how they do it. When this happens, fix the process, not the people. It's always easier to take their feedback and make adjustments than to try to make them conform to a workflow that was drawn out on paper. Leverage your members' experience in their roles and empower them to make their own changes to meet their needs. 
The drag and drop interface of the Site Manager, as well as the fact that Pages and Spaces are fully versioned, make changes to your digital workplace very low stakes. It's always going to be easier to adjust the shape of your architecture to the flow of your members than the other way around, and knowing their feedback is valued helps increase adoption in your organization. 
After launching your digital workplace, it's essential to check in on your engagement and adoption goals, and ensure that your administrators are prepared to adapt to the needs and challenges of your members. 
If you have any other questions about the Igloo platform, workflows, or best practices, you can leave a comment here, ask a question in the Community area.
---