Best practices on how to measure engagement in your digital workplace.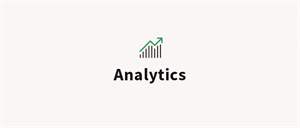 There's a temptation to see engagement as the endless pursuit of digital transformation. When we look at engagement as bigger numbers, more likes, and more comments, it can be easy to lose sight of the true goal of your digital workplace: solving business challenges. The numbers are a tool to critically evaluate how well your digital workplace is addressing specific business challenges, nothing more. 
With that in mind, it's essential to focus efforts on measuring engagement against your goals, rather than looking for global increases. Looking at engagement offers a wealth of opportunities to work with teams in your organization to find out what they need and how your digital workplace can meet those needs. Solve challenges for people at the ground level, and you'll see returns all the way up. 
Goals
To build goals around your business challenges, identify the features of your Igloo that tie into those challenges. Communication challenges might focus on blog and microblog creation and traffic, for example. If members are seeing your announcements, or making their own, they're engaging with your communications strategy. If your focus is collaboration, you might look to comments, likes, and forum resolutions. Are people talking within your content? Are their questions being answered, and resources being shared? These are the most important collaboration questions. Finally, knowledge management goals will likely involve file and wiki creation, and tracking version updates. Your policies and resources may be there, but are they up to date? 
Tables
The fContent tables for various content types store all of the activity for that content type, and can be filtered by Space to focus on particular areas of your digital workplace, so they're essential for checking in on any content-based milestones. The RptCommunitySpace and RptCommunitySpaceMonth tables offer a broader look at your Igloo's activity, by looking at the work, view, and comment totals. The work_total tracks creation, editing, and similar actions by members, making it useful for communication-based goals. The other totals each track a specific function, and can measure engagement around collaboration and knowledge management. 
Outcomes
Finally, when tracking engagement, establish clear expectations and a timeline to check in on them. It's worthwhile to break initiatives down into identifiable campaigns, and trying to measure engagement around specific areas and initiatives. If engagement is low, that can mean that the implementation isn't addressing the needs of the members involved, creating opportunities to find out their needs and make necessary adjustments.
Measuring engagement is an invaluable tool for your Workplace Administrators, and can be a cornerstone of building a culture of open conversation around your digital transformation. 
If you have other questions about analytics, data feeds, workflows, or best practices, you can leave a comment here, or ask a question in the Community area.  
---