Some advice on adjusting your digital workplace in changing times.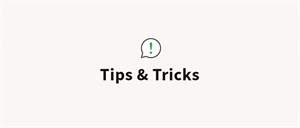 There are really only two kinds of change. Sometimes you change your circumstances, and sometimes you adapt to accommodate them. And in a contemporary climate where we're all adapting as best we can to these new conditions, we're finding that having a digital workplace is more vital than ever. As organizations transition to working from home, communicate new policies and processes to members, and work together through this, it can expose gaps in existing digital workplace practices that can be frustrating. 
However, with adaptation comes opportunity. Now is the time to build habits and practices that will last beyond this particular situation, and rebuild important areas of your digital workplace to ensure that they meet the needs of your members as well as the changing times. Adapting to change takes work, but it's work worth doing. With that in mind, today we return to the three fundamentals of how Igloo addresses your business challenges: communication, collaboration, and knowledge management. 
Communication
Right now most organizations are maintaining multiple streams of communication in their digital workplace. The flow of business communications continues as ever, but there's a separate stream of updates around the changes required due to the pandemic. These updates differ by location as well, city by city, state by state, as new legislation and measures are undertaken. Streamlining these communication channels is essential, so members know where to go to get updates that matter to them, and to keep those updates from interfering with the everyday business traffic of your digital workplace. 
Collaboration
When we say we're all in this together, it means everyone. All of your members are trying to find new ways to work, and as an Administrator there are plenty of opportunities to help them, as well as helping them help themselves. Review and adjust existing workflows to make sure they're ready for the current conditions, asking whether all of the resources members need are available in your digital workplace. 
In addition, now is the most valuable time to create feedback and Q&A areas in your digital workplace, to ensure that people get the answers they need, as well as listening to them about areas they're finding challenging. Let them know that they're heard, and help them find ways to work quickly and efficiently during this stressful time. 
Knowledge Management
With policies and processes being added or updated almost daily, thanks to changing conditions, updated legislation, and leadership directives, maintaining healthy knowledge management practices has never been more important. Policy owners should conduct reviews to make sure policies apply correctly to current working conditions, and the relevant policy areas should be easy to access for all members. There's a unique opportunity to provide people certainty through consistent updates and communication of changes. 
With this in mind, the new Communication & Incident Planning Zone Solution has been made available to all digital workplaces at no cost, and can be added as a new Space in your Igloo. It includes a communications area, a view for updated policies and procedures, and a spot for leadership to coordinate. We're with you in this, and working to support your organization.
If you have any other questions about the Igloo platform, workflows, or best practices, you can leave a comment here, or ask a question in the Community area.