TL;DR - ICE Tour Sessions, Recent Enhancements, and a Community Announcement!
Too long; didn't read? TLDR is the Igloo Community Roundup. Each month we highlight key moments from the Igloo community to enhance your digital workplace strategy.


ICYMI
Igloo Inspire was a smash in Chicago - Igloo's Inspire event landed in Chicago, IL on September 27, 2023. Check out the linked post to learn how we spent our day sharing ideas and digital transformation tidbits. Planning is underway for our next event, coming in 2024 to a city near you!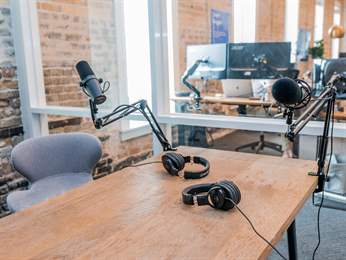 Get Involved
Check out the Igloo Community Discussions. Have you ever had a question you wanted to ask other digital workplace owners/administrators or to get feedback from folks with various specialties? Look no further than our Community Discussion boards.  

Announcing monthly 

Office Hours! Stop by our virtual office to ask questions or participate in a small group discussion. We'll be chatting about how to engage members through the end of the year. Our first session is next week, Thursday, November 9th, 11:30 AM-12:30 PM EST. If you'd like to join us please add the event from our event calendar.
In the Igloo Community
Reporting
Have you ever wondered how many drafts exist across your digital workplace? Wonder no more, with our new Premium Report: Draft Audit. Find the name, type, state, and other details about draft content! Insights Program members can request this report anytime.
Enhancements
Custom Icons Enhancement - Use the custom icons enhancement to make adding the supported icons to your digital workplace easier. You can use these icons in the same way that you use Font Awesome icons within your site.

Search by Label Integration - Use the Search By Label integration to allow users to search and filter for digital workplace content based on labels. The widget allows users to refine their search results by specifying search terms, selecting multiple labels, and applying various matching options.




Thanks for reading!
Have feedback about TL;DR? Leave us a comment below or send an email to customers@igloosoftware.com.
---