|
ICYMI: Igloo Customer Event - Spring Cleaning - Site Manager Best Practices and Control Panel Tour
Join Igloo's Sr. Solutions Consultants, Brigid Towler and Brad Rooke on a tour of your Igloo behind the scenes. This webinar provides some great tips on keeping your digital workplace tidy and optimizing performance.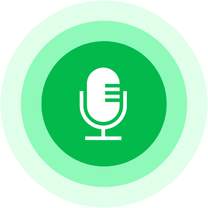 Join Brigid Towler and Brad Rooke as we look at Site Manager best practices and the control panel. Spring Cleaning can mean broad changes and project undertakings, but there's so much that can be done to improve the member experience with small changes and best practices. We hope you leave the webinar with at least 3 "I didn't know I could…" or "I'd never thought about it like that" moments to help you better manage your Digital Workplace.   
Key Learnings include:
A detailed walkthrough of Control Panel elements including General Settings, Labels and Appearance.
Tips on group and role management and your Styles page.
Interpreting the Site Map Report to provide guidance on your Digital Workplace Architecture.
---